ZDSK-1632 (QC12K-16X3200) E200PS Hydraulic CNC Shearing Machine
---
The model of this hydraulic cnc shearing machine is ZDSK-1632 (QC12K-16X3200),The maximum cutting thickness of mild steel is 12mm,the maximum cutting length is 3200mm;E200PS CNC system brings the cutting solution with quick speed and fine accuracy,while with reliability and great cost performance.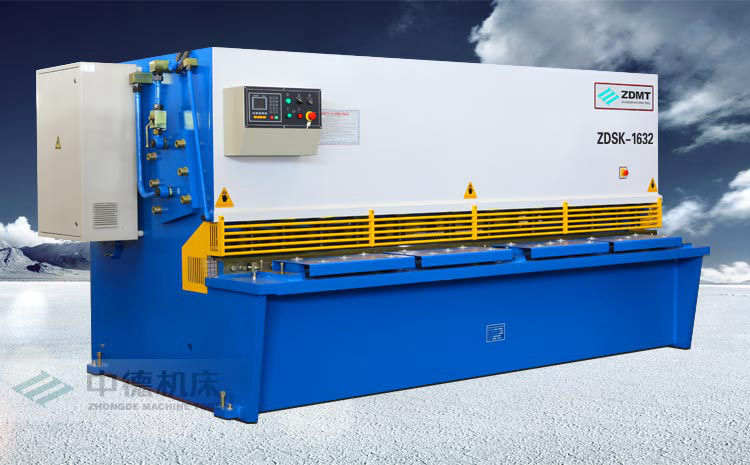 ● Hydraulic transmission,swing blade holder.
● Strong and durable integral welded frame.
● Stable and rapid return stroke of oil cylinder by accumulator.
● Adjustable (full/shorter) stroke
● Hand-wheel adjustment of gap between the upper and lower blades.
● Computer numerical control system and position coder form a closed ring control system.
● The control system ensures great speed,high accuracy and good stability.

● E200PS CNC controller for ZDSK-1632 hydraulic cnc swing beam shear.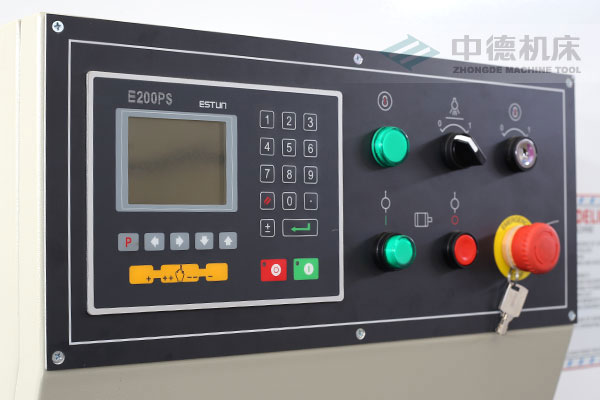 ● Rear view for ZDSK-1632 hydraulic cnc swing beam shear.
● Using good quality electrics,with servo motor drive,accurate control,stable and durable.
● Ball worktable can reduce the sheet metal contact with the workbench,reduce working intensity;Using high quality holding-down clamps.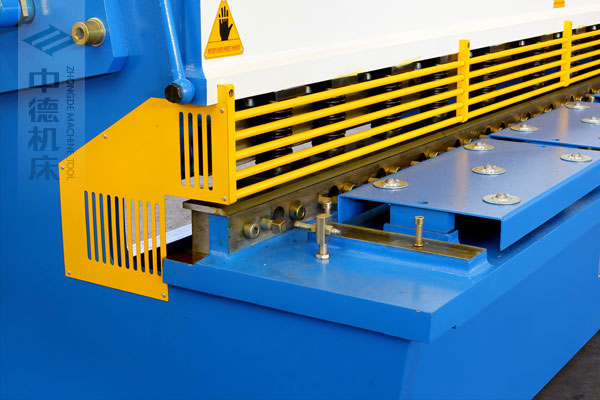 ● Indicator-based adjustment of blades clearance is easy,convenient and swift.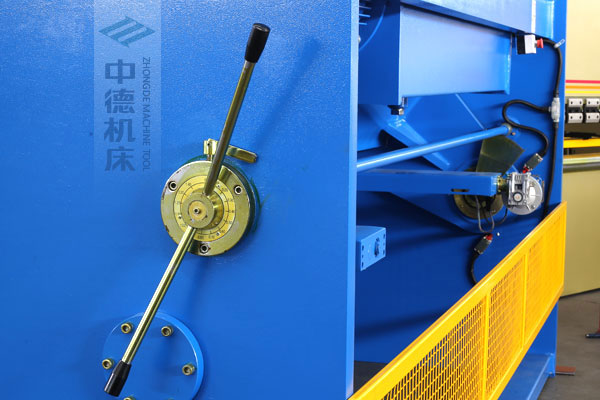 ● Emergency stop button on the back of the shear machine,to protect the personnel safety.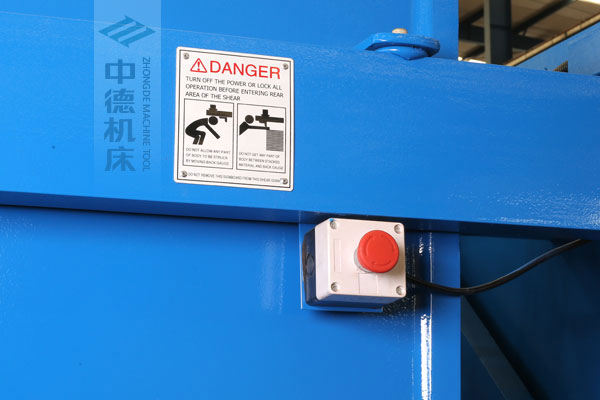 ● Domestic high quality bearing,wearproof and long operation lifespan.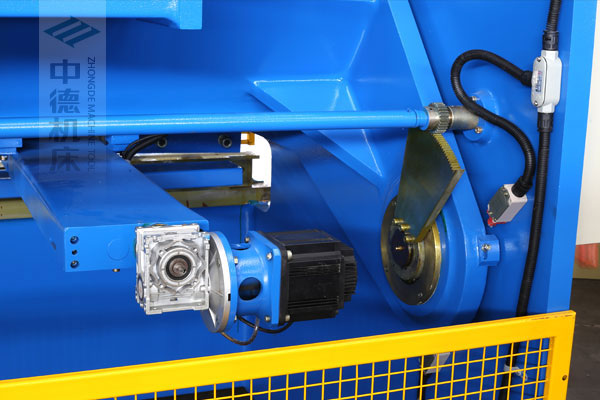 ● Bite type tube fittings is used to avoid disadvantages of uneasy maintenance etc that caused by welding.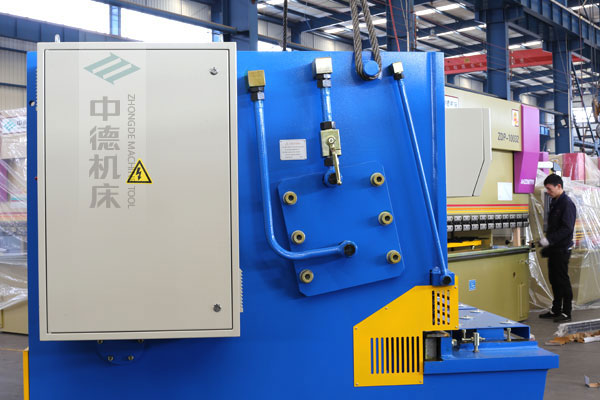 ● Shanghai good quality blades,with long lifespan.