ZDPK-6325 (WC67K-63/2500) E300 CNC Press Brake with Angle Programming
---
The model of this CNC press brake is ZDPK-6325 (WC67K-63/2500),with E300 CNC controller (Upgraded of E210).E300 CNC controller in accordance with E210 CNC controller of stable and reliable performance,with more advanced technology,optimization of the operation interface,to improve the customer operating convenience.Precise point of programming calculation function,built-in mold base and material list,improve the angle calculation accuracy.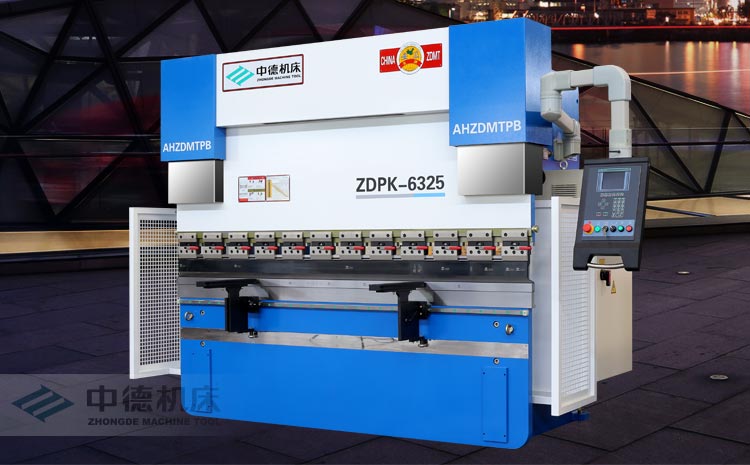 ● Total steel-welded structure and stress elimination by vibration.
● High mechanical strength and strong rigidity.
● Ram stroke hydraulic approaching downward,stable and reliable.
● Mechanical stop and steel torsion bar to maintain synchronization and high precision.
● Movement of backgauge and ram stroke is servo controlled by E300 CNC system.
● The function of angle programming of E300 will bring high bending efficiency.

● Front view of ZDPK-6325 E300 CNC press brake.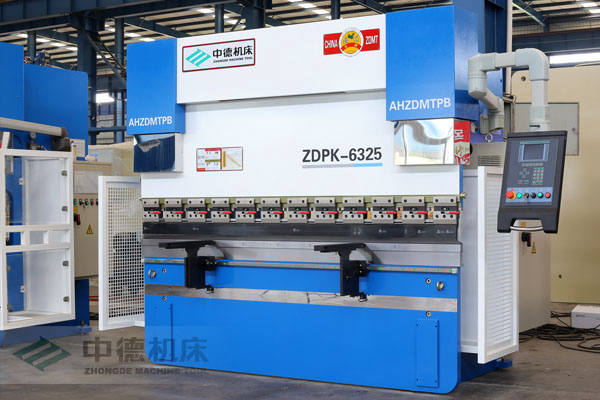 ● E300 CNC controller for ZDPK-6325 CNC press brake.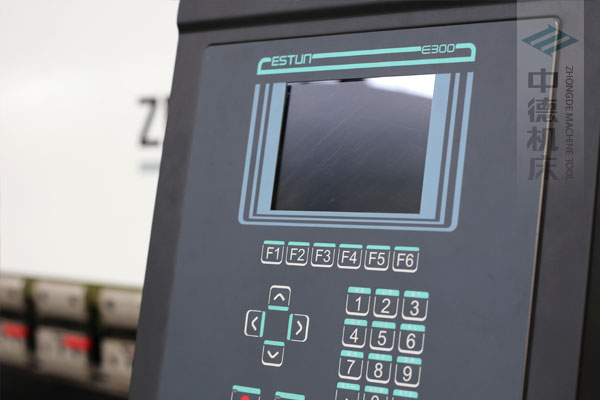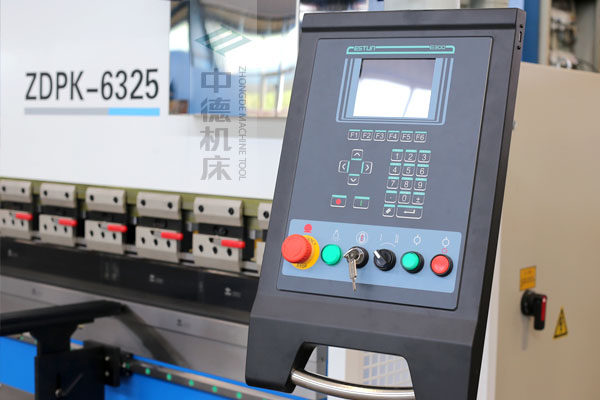 ● X axis with ball screw,linear rail,servo motor and steel synchronous belt,can improve X axis positioning precision and speed.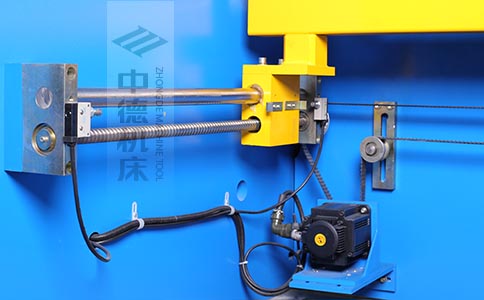 ● High precision quick clamps,it is for easy operation of removing and changing upper punch tools.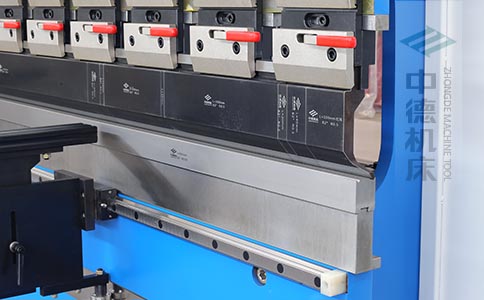 ● With France Schneider electrics,stable and durable.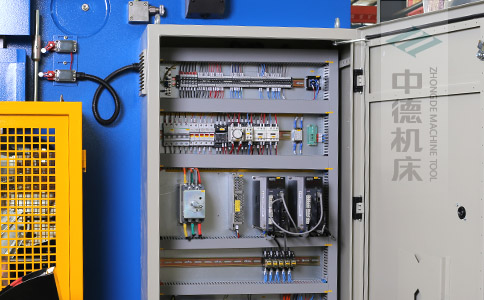 ● Domestic top brand motor and pump,with strong force and low noise.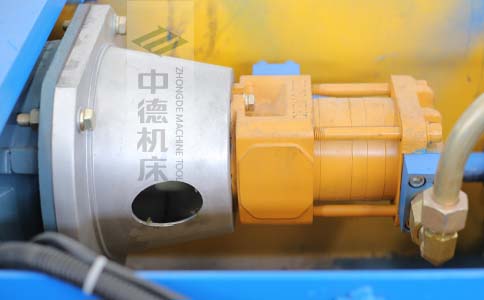 ● Domestic top brand Harbin bearing,with high quality.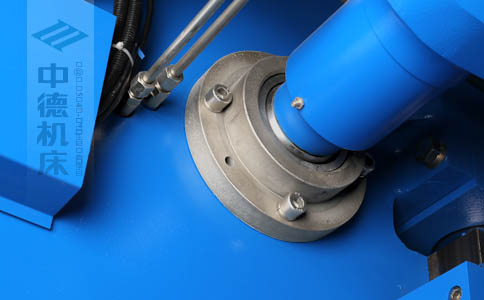 ● With imported hydraulic valve,stable and durable.
● Thicker type backgauge structure,adjustable stop fingers,they can not only slide on linear rail but also go up or down if needed,adapt to different moulds.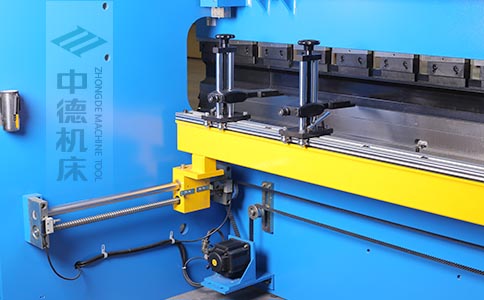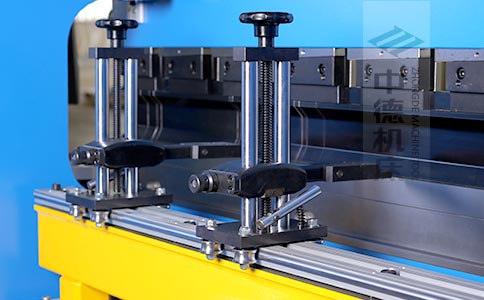 ● Nylon front support to avoid scractch of sheets and improve the bending process.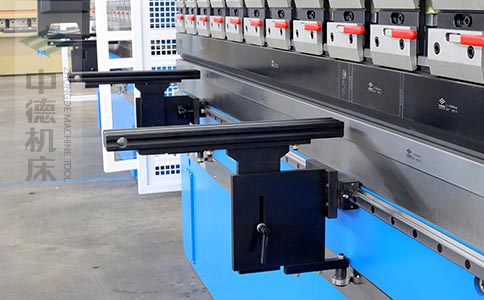 ● With Y axis servo positioning function,it can accurate and effective improve Y axis accuracy and working efficiency.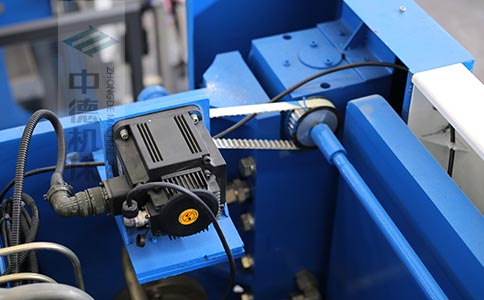 ● With ZDMT latest torsion bar synchronization device,high strength and adjustable,patented technology.