ZDPK-10032 (WC67K-100/3200) E210/E300 Stainless Steel Sink/Hand Basin CNC Plate Bending Machine
---
The model of this stainless steel sink / hand basin cnc plate bending machine is ZDPK-10032 (WC67K-100/3200).With E210 or E300 high precise torsion cnc controller,with the function of angle programming,easy operation.Since the launch of the market,favored by stainless steel sink manufacturers;Using servo motor,with fast speed positioning,the production efficiency has been greatly improved.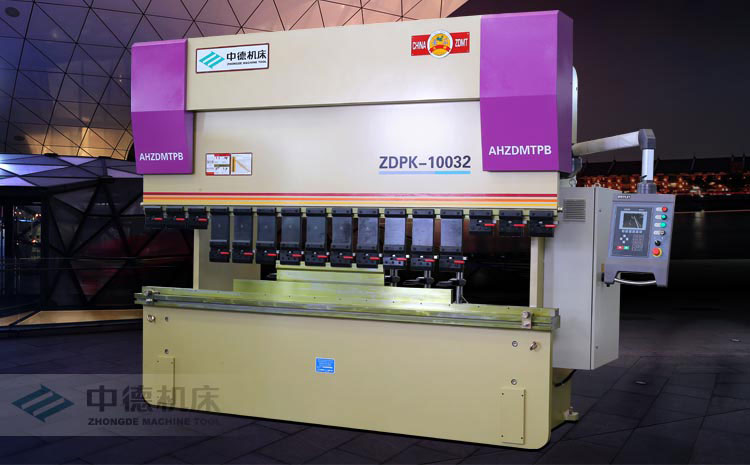 ● Total steel-welded structure and stress elimination by vibration
● High mechanical strength and strong rigidity
● Ram stroke hydraulic approaching downward,stable and reliable
● Mechanical stop and steel torsion bar to maintain synchronization and high precision
● Movement of backgauge and ram stroke is servo controlled by E210 CNC system
● The function of angle programming of E210 will bring high bending efficiency
● Customized quick clamps is for easy operation of bending
● Vertically movable stop fingers for special bending purpose

● Front view of ZDPK-10032 stainless steel sink / hand basin cnc plate bending machine.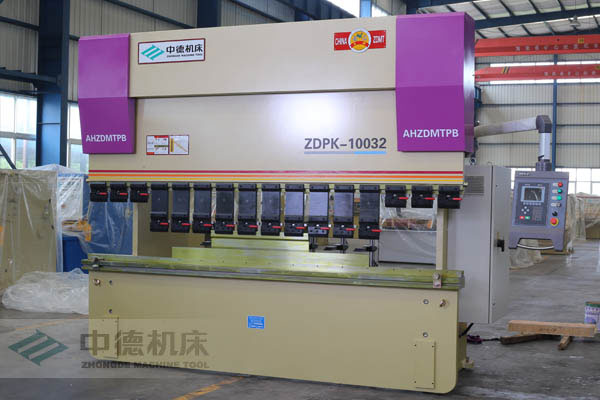 ● X axis with ball screw,linear rail,servo motor and steel synchronous belt,can improve X axis positioning precision and speed.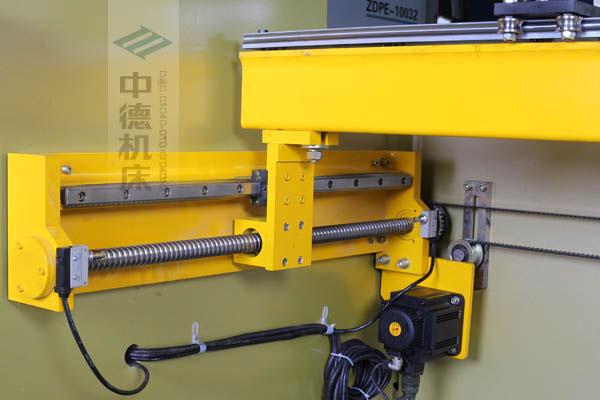 ● France Schneider electrics are adopted for reliability and longer lifespan.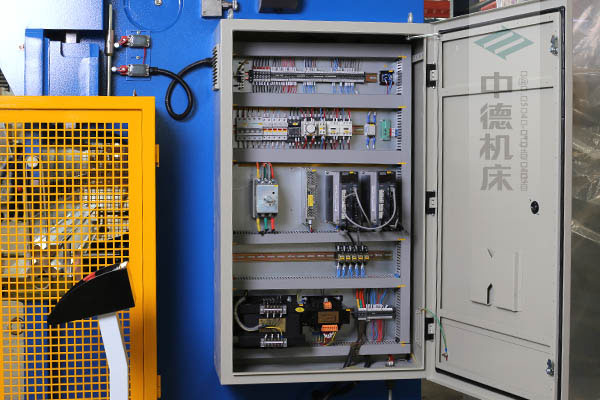 ● Domestic top brand motor and pump,with strong force and low noise.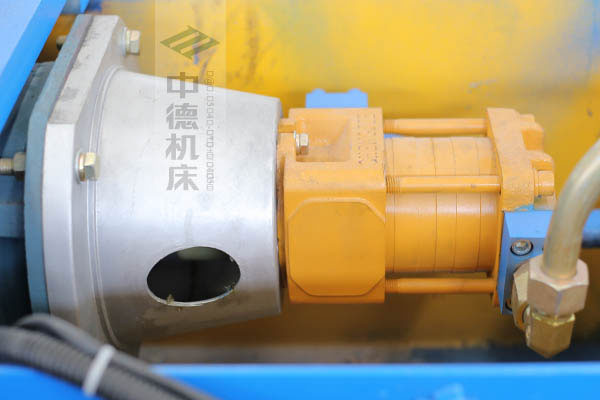 ● Domestic high quality hydraulic valve,stable and durable.
● High precision quick clamps and elongation module.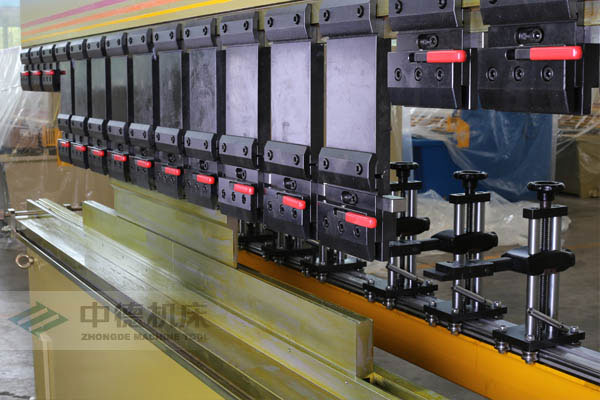 ● The large open height is specially designed for making stainless steel sink.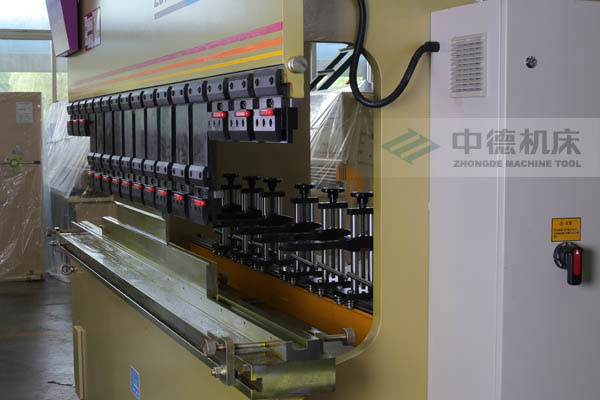 ● With Y axis servo positioning function,it can accurate and effective improve Y axis accuracy and working efficiency.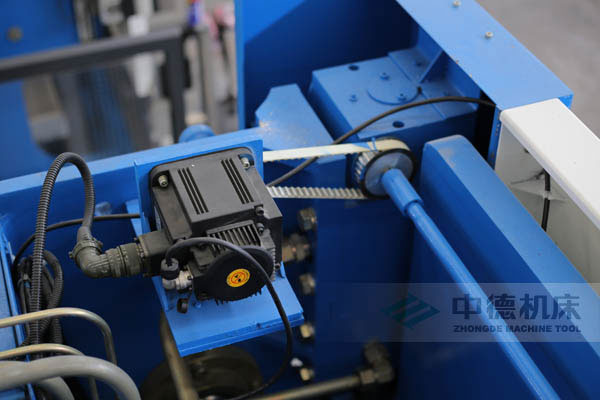 ● With ZDMT latest torsion bar synchronization device,high strength and adjustable,patented technology.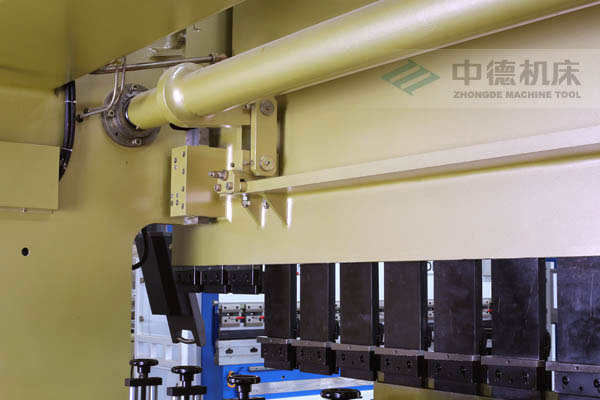 ● E210 CNC controller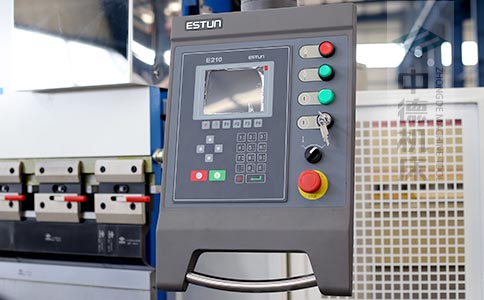 ● E300 CNC controller (Upgrade for E210)