HIGH PRECISION ZDMT Synchro CNC Press Brake ZDPE-10032 (WE67K-100/3200)
---
It is the best choice for plate bending industry as the electro hydraulic synchro CNC press brake is best assistance approved by the practice and experience in this industry. High precision, great efficiency, available edge loading, automatic calculation and other related performance has reduced the requirements on operation person to reduce enterprise cost and improve produts quality. This model is ZDPE-10032, which with the max. bending pressure 100ton on max. length 3200mm. It is really the general machine model that used for most metal fabrication purpose. National standard machine modoe in China is WE67K-100/3200. Much recommended.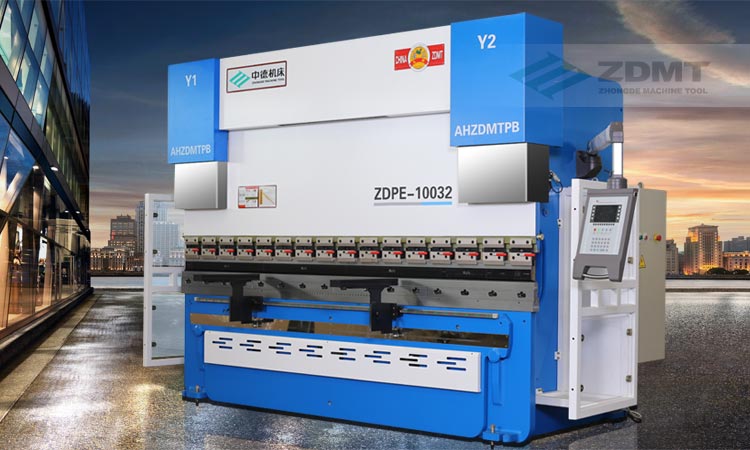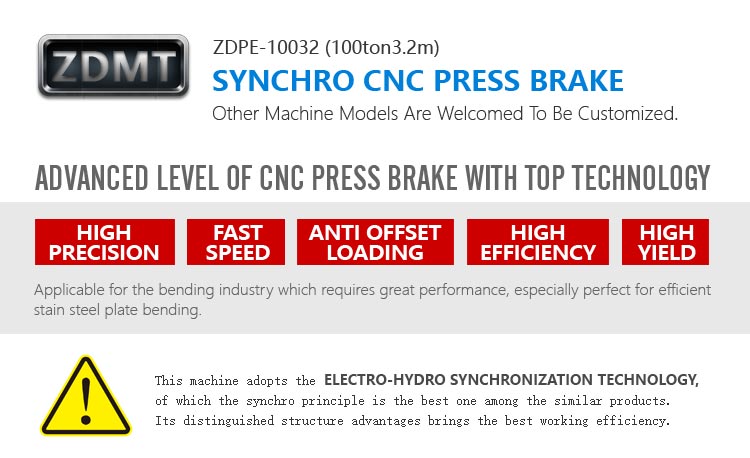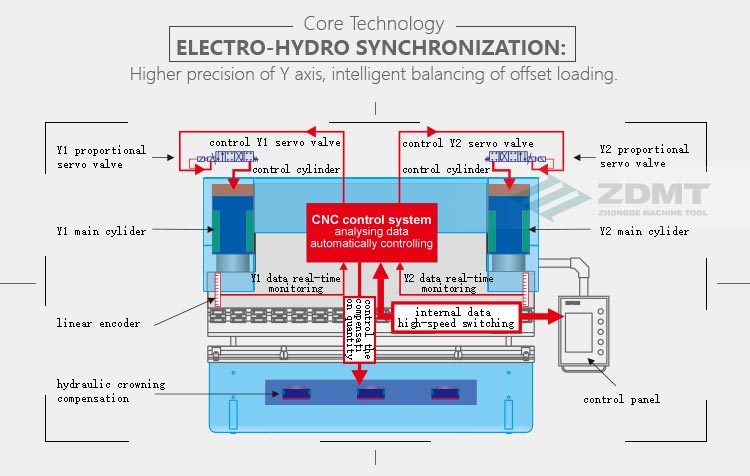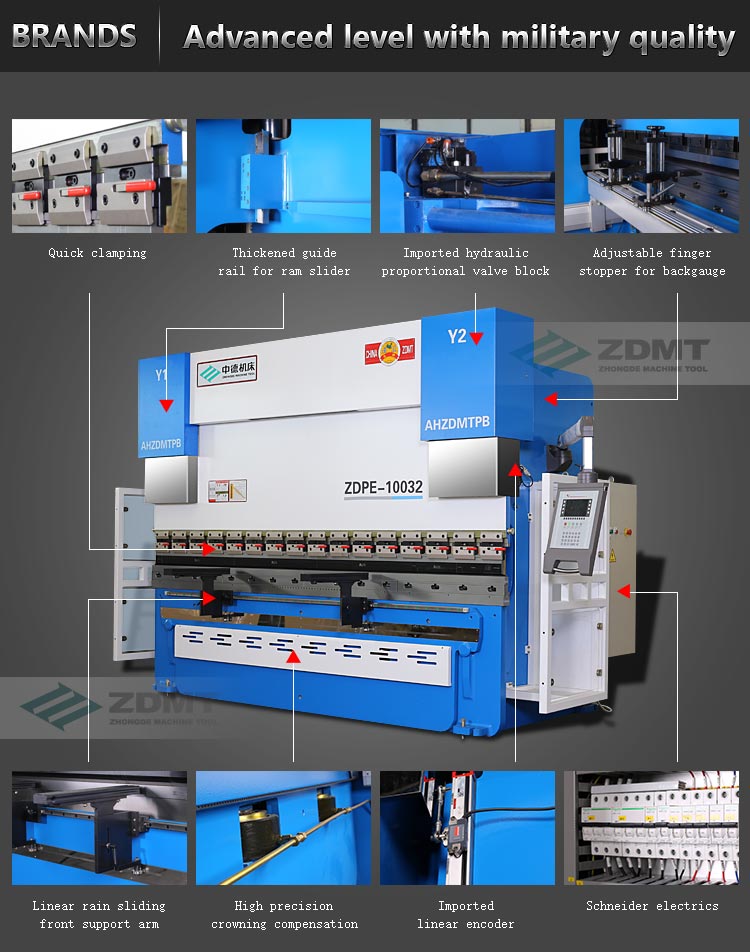 ●Electric hydraulic proportinal servo synchronization, ensuring repeated accuracy.
● Within one stroke, bending pressure can be controlled at random point, repeatability precision±0.01, parallelism 0.02.
● Lower worktable has compensation device to anti deflection & upper tool has wedge compensation device.
● Holand Delem CNC control system, linear scale, Rexroth hydraulics, servo motors and other accessories of famous brand are installed for perfect machine performance.
● Ram strok(Y1, Y2),backgague (X, R, Z) are controlled by CNC controller while ball screw and linear guide rail installed for high repeatability precision.
● Multi-axis controlling allows this type of press brake to be designed and manufactured into a soft fabrication centre.

● Front view of Synchro CNC press brake ZDPE-10032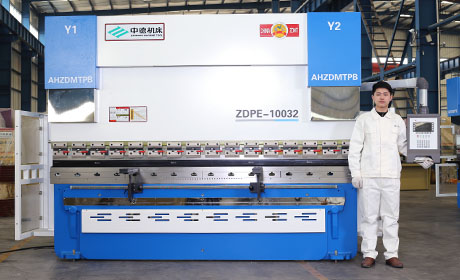 ● Rear view of Synchro CNC press brake ZDPE-10032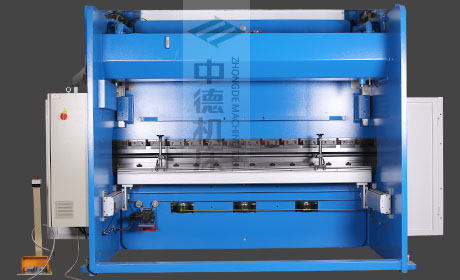 ● Brand new integrated backgauge system with extra thick beam for high parallelism, rigidity and durability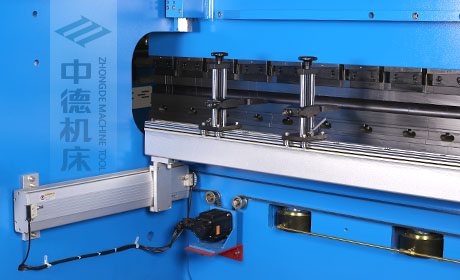 ● Totally sealed design of X axis transmission for protecting inside ball screw and linear rail and achieving high precison and reducing maintenance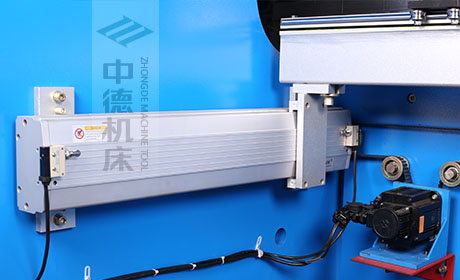 ● Servo motor and steel wire belt are used for high controlling accuracy, positioning precision and lower noise.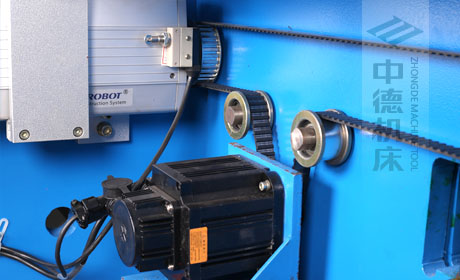 ● 3 hydraulic cylinder are used for crowning system to reduce angle deflection on middle of plate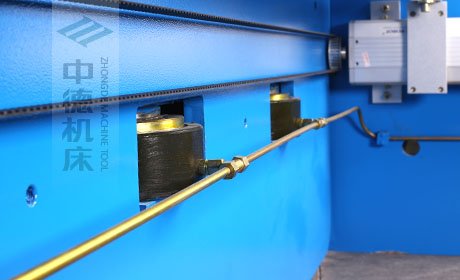 ● Schneider electrics are adopted for reliability and longer lifespan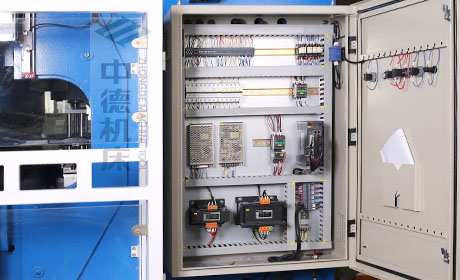 ● Highly-precise CNC tooling and quick clamping are used for extra precision, durability and fast tool changing.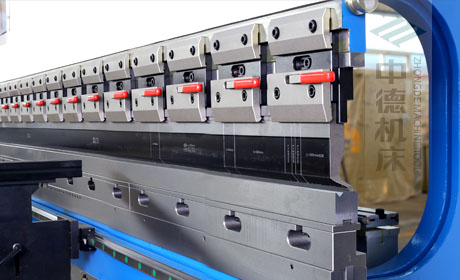 ● Imported brand grating scale for no delay feedback of Y axis data and sensative transducing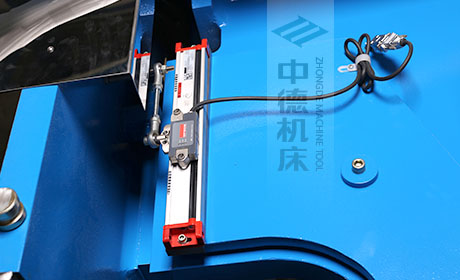 ● Imported brand hydraulics, stable, resistant to high tempareture and high pressure, persistent on fine working accuracy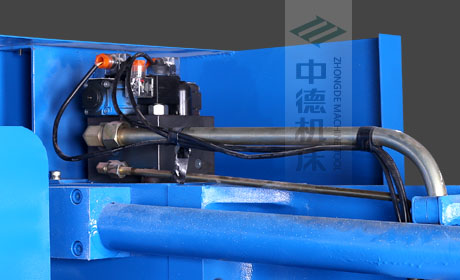 ● Double sliding front support arm, horizontally movable for easy shift between single person or two persons working standing postion.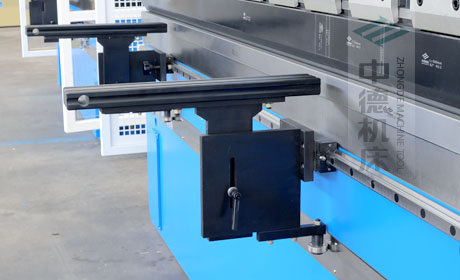 ● Vertically adjustable finger stopper sliding on beam of double liner guide rail. Vertical manual adjustment for apply on different tools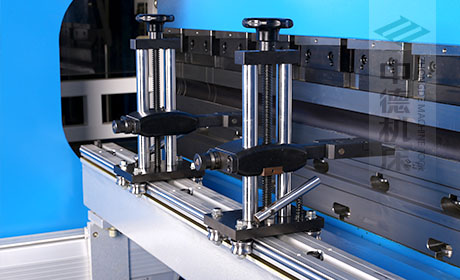 ● Double transformers' design for power souce to efficiently reduce interference and ensuring stable running of machine computer