Collaboration for Acquiring India Market about Hydraulic Press Brake and Shearing Machine
---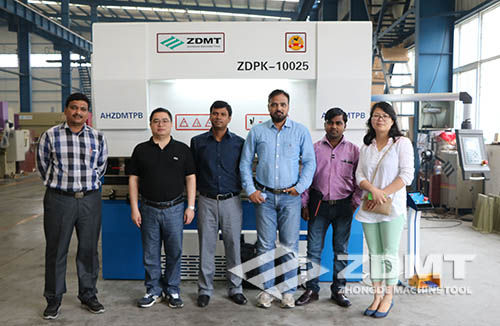 ZDMT machines are widely exported all over the world, including the India market. Mr. Imran and his friends Yunus witness the transaction and running of ZDMT products in India market and learn the ZDMT quality, because there are at least six ZDMT press bending machine and sheet cutting machine are installed and tested by their company for the customers in their area, which are all confirmed to nice operation by the final operator. This time, they decide that they should sell our machine more than only just installation and testing as they trust no one in India are better to learn the ZDMT machine.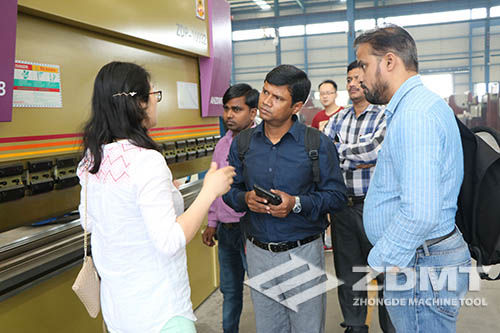 Imran and his friends evaluate various brands of China bending press machine and shearing machines within a long time. They finally determine to cooperate with ZDMT as the long-term partner. After visiting our stand at Canton Fair, our friends decide to come to our factory to have a thoroughly training for future selling and advertising.
We deeply admire this kind of practical spirit. As ZDMT machine is of stable quality, but without the reliable after sale service, we do not think all the advantages of our products could be performed.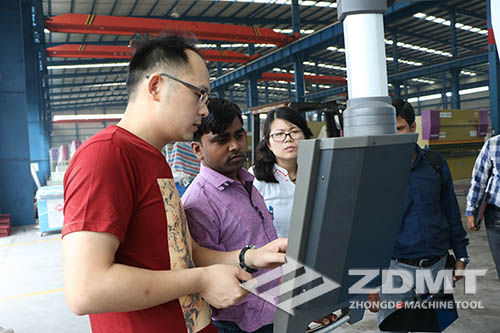 With the meeting, we learn from our friends that as China India is a developing country with the great population and have great demand on basic industrial products. However, the similar manufacturer of hydraulic press brake and hydraulic guillotine is fewer and in small scale, while their products can not completely meet demand of the users. Though the import duty is as high as 30% of price amount, this block cannot stop the importation of these machines. Mr. Imran and his friends are confident for their business and the ZDMT brand they choose.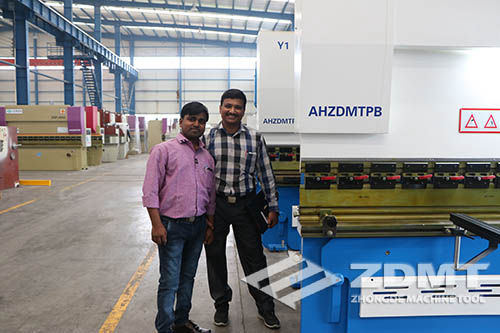 There is one Chinese saying goes, which we trust, the duck knows first when the river becomes warm in spring. We just prefer this very partner who knows clear their market and the custom of their users, while they are confident of and professional in operation and maintenance of ZDMT products, which will make ZDMT achieve bigger India market.